By Cheng Hong, Deputy Editor-in-chief of CCTV and Director of Advertising Center
  As one of the important events in China National Tourism Fair 2012, China Tourism Brand Marketing Seminar gathers the elites in the circle to share their wisdom and exchange thoughts, making it the Davos Forum for Chinese travel and leisure economy.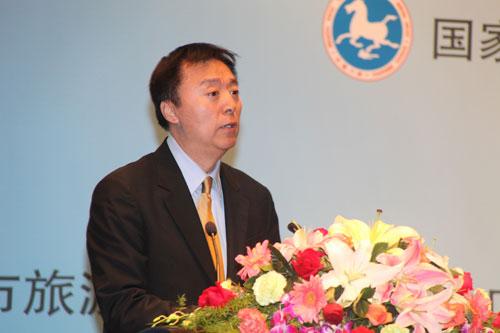 Thirty years-plus of reform and opening up has not only accomplished a miracle of Chinese economy in the world but directly boosted the flourish of tourism economy.From a macroscopic view, tourism has ascended to national strategy. In the "Twelfth Five-Year Plan", China incorporates tourism into strategic pillar industry for the first time and clearly states that gross income of tourism will reach RMB 2.5 trillion by the end of 2015, with an annual growth rate of 10%. During the NPC and CPPCC this year, the report on the work of the government explicitly proposed to expand consumption demands, accelerate long-acting mechanism for consumption expansion, encourage consumptions includingcultural tourism, and give full play to paid vacation system. Such a policy from the central government will impose great significance on domestic tourism.
  From a moderate view, tourism has received substantial support from other industries. On February 16, seven ministries and commissions involving People's Bank of China, National Development and Reform Commission, China National Tourism Administration, China Banking Regulatory Commission, China Securities Regulatory Commission,China Insurance Regulatory Commission, and State Administration of Foreign Exchange, jointly issued Several Opinions on Accelerating Tourism Development with Financial Support to enhance and improve financial services for tourism, and backup and facilitate rapid progress of the industry. Such measures are of prime importance beyond doubt.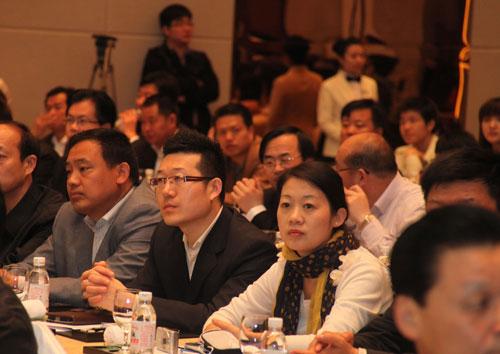 From a microscopic view, tourism is getting close to the common people. As the intention of travel is growing day by day, domestic tourists and revenue of tourism are rocketing. Take 2011 as an example, the number of tourists in China was approximately 2.6 billion, 12% more than 2010 year-on-year (YoY); tourist income reached RMB 1.9 trillion, 21%up YoY. Coupled with the data given by director general Zhu, we believe that China's tourism deserves to be called a miracle of the world. The inbound tourists rose to 134 million person-times last year, with foreign exchange revenue of tourism up to USD 46.5 billion. Obviously, the tourism is growing comprehensively at each level.
  As the national media, CCTV is responsible, liable and willing to make the most of media power to drive the better and faster development of Chinese tourism.
Editor:张昀 |Source: CNTV