By Zhang Fenglou, Director-general of China Health Care Association
  Health is the foundation of human development in an all-around way, related with the happiness of all the households. National health is not only the fundamental objective of economic growth and social progress but the basic condition for economic and social development.
  The health level of Chinese people is increasing all the time with our expected age up to 73 years old, leading developing countries and surpassing that of middle income countries. The health industry usually takes up 15% or so of GDP in developed countries while the figure is merely 4%-5% in China, with huge potential.
  During the "Twelfth Five-Year Plan" period, China has determined ten development priorities in terms of health technology, including research on serious disease prevention technology, development of new drugs, safety of food, modernization and internationalization of traditional Chinese medicine, popularization and localization of medical equipment, research on and promotion of population security technology and nationwide fitness technology, spreading of public health knowledge, etc. Hence, the health industry is facing a historical development opportunity.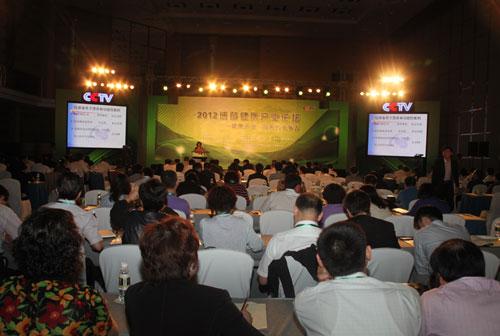 The flourishing healthcare industry is a significant part of health industry, with the output value of health food, health product and healthcare services up to RMB 660 billion. The food industry has made clear the direction, path, layout and target for the development of nutrition and health food, aiming to reach RMB one trillion of output value by the end of 2015, and annual growth rate of 20%. By that time, ten enterprises will come into being whose sales revenue of products will be over RMB 10 billion. The production concentration of top 100 enterprises will exceed 50%, with immense potential.
Editor:张昀 |Source: CNTV