Lei Feng is more than just a name in China. He is hailed as a cultural icon, symbolizing selflessness, modesty, and dedication. His name creeps into people's hearts, daily conversation, music, even movies; his imagery can be found on cups, T-shirts, and bags. There's the Lei Feng Model Bus, Lei Feng Model Student, Lei Feng Class, Lei Feng Nursery, Lei Feng Village, just to name a few.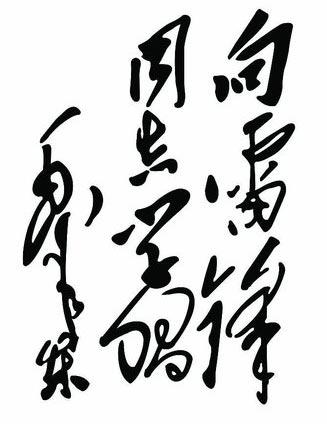 Inscriptions of Mao Zedong for Lei Feng in 1963:
"Learn from Comrade Lei Feng".
But there are also undercurrents of ridicule, labeling Lei Feng as a fool, after 30 years of opening up and reform made consumerism a main driving force in people's lives and individualism leads to self-fulfillment.