Damian Omar Valdez has over 20 years of experience in international investment in private equity, venture capital, distressed assets, and credit asset classes in the telecommunications, media, maritime, energy and oil-field services, and financial services sectors, with extensive emerging market experience in South America, the Caribbean, West Africa, South East Asia and China.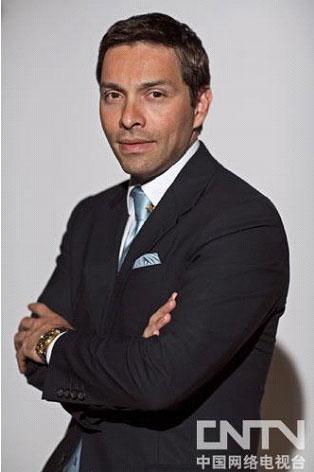 Damian Omar Valdez
He is the founder of Evolution Group, Inc., a diversified investment holding company, and its independently managed subsidiaries and affiliates, which is a global alternative investment and asset management group dedicated to investments that address the challenges of Sustainable Development, such as prudent and positive environmental land use, natural resources development, global climate change and low carbon development, water scarcity, food and energy security. The Evolution Group provides a platform for socially responsible investment and impact investment in sustainable low carbon and economic development sectors, investing across several asset classes – private equity, natural resources and commodities, and credit alternatives, to generate risk-adjusted financial returns while achieving important environmental and social returns.
Mr. Valdez is a co-founder and President of Sinoaccess Investment, Inc., which is dedicated to the development and investment in renewable and clean energy, environmental, emissions credit trading, and water resource management projects in China. He is also a member of the Board of Trustees of the National Center for Sustainable Development, a U.S. based national 501(c)(3) not-for-profit organization, where he has played a key role in founding and developing the China-U.S. Low Carbon Development Cooperation Program in association with the China Clean Development Mechanism Fund Management Center, an extension of the Ministry of Finance, China. Mr. Valdez earned a Bachelors of Science in Economics, with a major in Finance from the Wharton School, University of Pennsylvania.
Editor:Zhang Hao |Source: CNTV.CN