Eric Fang is the founder and President of Airtrust International Systems Corporation, the predecessor to Sinoaccess Corporation, the holding company for the Sinoaccess group of companies, whose activities are focused on the China market, and range from telecom, mobile and media and, healthcare and bio-medical through Airtrust International Systems Corporation, alternative energy and bio-fuels through Sinoaccess International, L.L.C., IT technology through Sinoaccess Technologies, and environmental and emissions assets through Sinoaccess Investments, Inc.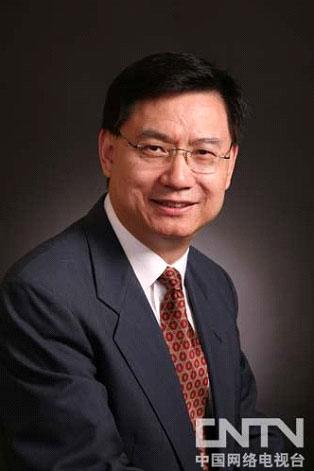 Fang Hong
Mr. Fang is a co-founder and Chief Executive Officer of Sinoaccess Investment, Inc., responsible for developing and managing existing government relationships and new business development initiatives and the overall business management of the firm, which is focused on the development and investment in environmental and emissions reduction projects and emissions credit trading, primarily in China. Mr Fang is a co-founder and principal of Evolution Energy and Environmental Partners, L.L.C., and a principal and Director of its affiliate Evolution Energy Advisors, Ltd., responsible for overseeing each firm's investment advisory and asset management business associated with renewable and clean energy, environmental and emissions markets in China.
Mr. Fang has over 20 years of extensive experiences for business entry strategic development, and strategic relationship development, product marketing and sales and joint ventures investment development in China. Mr. Fang has been in business development consulting in the technology field of oil and gas, alternative energy, broadband technology, satellite, wireless and mobile communications. Mr. Fang has been a key China market development consultant, advisor, and strategist to the world's major telecommunications and network companies namely AT&T Tridon, Tektronix, Arris, GE Spacenet, Spar Aerospace Limited, ComSat, Orbcomm Global, L-3 Communications, ComStream, ABB Nera, and Astro Malaysia with significant proven business development achievements in China.
Mr. Fang has developed an extensive network in China of high level government, ministry, and corporate level relationships over the past 20 years. His expertise ranges from market entry strategy, network technology, technology investment strategy, project financing and investment. Under Mr. Fang's leadership, the group has been involved in the Chinese telecommunications & broadband network development for the past 20 years and has built more than 10 wireless based private networks in China to Ministry of Transportations, Ministry of Railways, State Administration of Environmental Protection Agency, Ministry of Petroleum, State Forestry Administration and the State Administration for Radio, Film and TV, valued at more than USD 100 million.
Editor:Zhang Hao |Source: CNTV.CN