Stern was the Chief Economist and Senior Vice-President of the World Bank from 2000 to 2003, and was recently a civil servant and government economic advisor in the United Kingdom. In June 2007, Stern became the first holder of the I. G. Patel.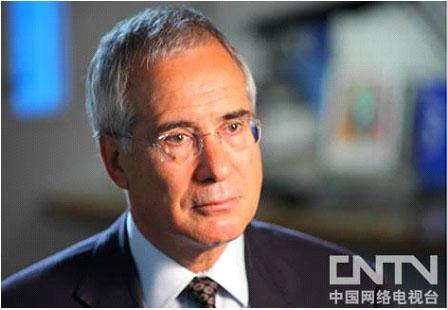 Nicholas Stern, Former World Bank Chief Economist
In 2008, he was also appointed Chair of the Grantham Research Institute on Climate Change and the Environment, a major new research centre also at LSE. He is also Chair of the Centre for Climate Change Economics and Policy at Leeds University and LSE.
The Stern Review on the Economics of Climate Change is a 700-page report released for the British government on October 30, 2006 by Nicholas. The report discusses the effect of global warming on the world economy. Although not the first economic report on climate change, it is significant as the largest and most widely known and discussed report of its kind.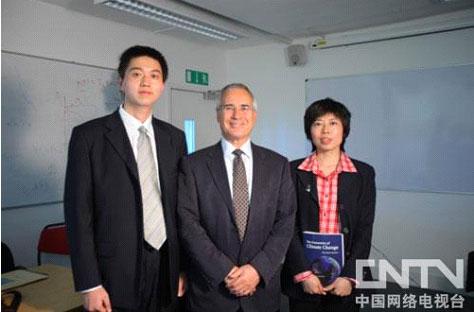 Nicholas Stern with staff
Editor:Zhang Hao |Source: CNTV.CN