As one of the three sacred lakes in Tibet, Lake Mapam Yumco is a place respected by the Tibetan people. Lake Mapam Yumco is 4,587 meters above sea level.The lake covers an area of 412 square kilometers and is 77 meters deep. On the slope of the mountain by the lake stands the Jiniao Monasatery, a best place to overlook the lake.Tourists can take any passing buses from Burang to Shiquanhe and get off halfway for visiting the Jiniao Monastery.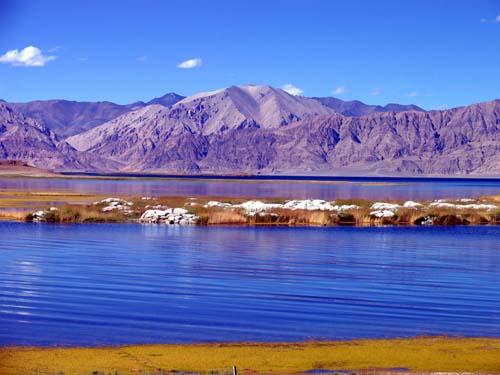 Lake Mapam Yumco. [Photo provided to China Tibet Online]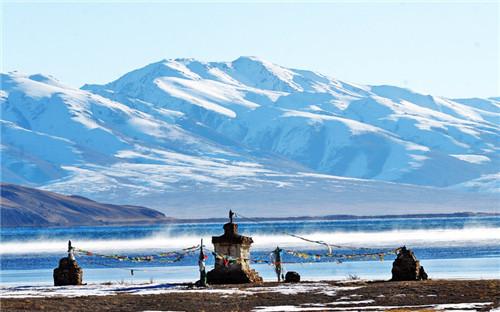 Picture shows a view of the "holy lake", the Mapam Yumco, alongside the "holy mountain", the Kangrinboqe, in Ngari Prefecture, southwest China's Tibet Autonomous Region.
Editor:Zheng Limin |Source: eng.tibet.cn