When the disastrous "5.12" earthquake occurred three years ago, the Jiangjiashan Mountain collapsed. Over 2 million cubic meters of mud and rocks fell off the mountain and completely buried the new district of the former Beichuan High School. Of over 2,800 students and teachers at the school, over 1,000 were killed. After the earthquake, the new Beichuan High School began construction on May 12, 2009 in the town of Yongchang, the new county seat of Beichuan County. The new school was opened before Sept. 1, 2010 and had a total investment of 200 million yuan. Currently, the new school has 53 classes and 2,600 students, and its hardware equipment and teaching resources are all much superior to that of the former school. This is the first project in the reconstruction of the new city of Beichuan and also a model project. It was sponsored and built by the All-China Federation of Returned Overseas Chinese. During its construction, the project also received great support from all walks of life. Of the 200 million yuan of construction funds, most came from donations by various corporations and organizations in China, as well as from foreign countries.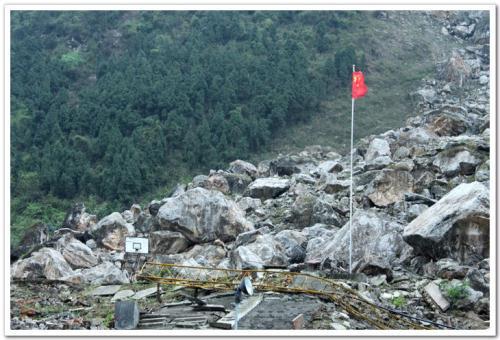 The relics of Beichuan High School after 5.12 earthquake.
The new Beichuan High School covers an area of 150,000 square meters, its floor area is 72,000 square meters and its buildings can resist earthquakes of magnitude-8. In order to construct it into a much better school, the sponsor had organized related designing parties to carry out 12 group demonstrations so that the overall design of the school could be optimized.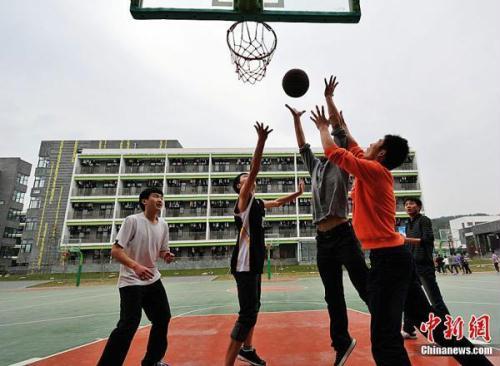 The new Beichuan High School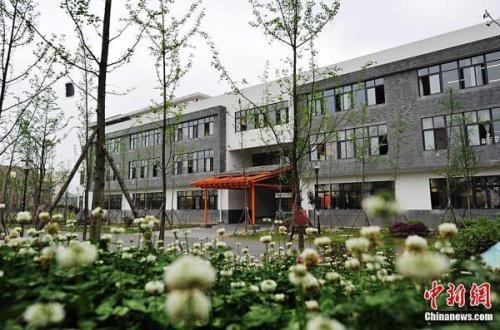 The new Beichuan High School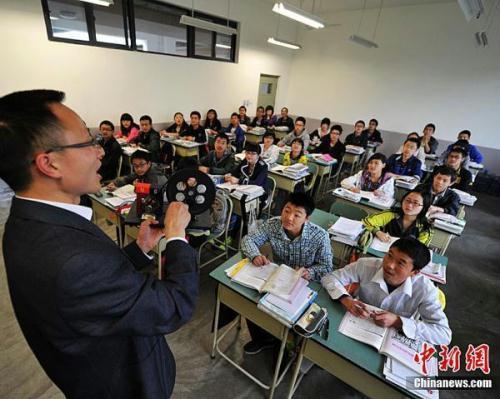 The new Beichuan High School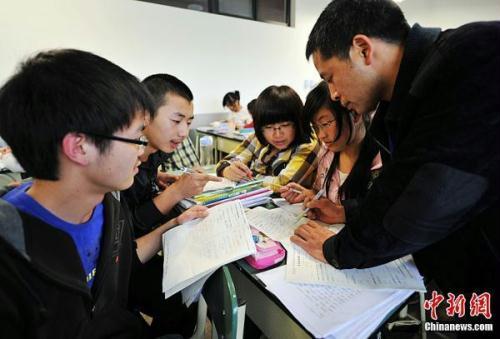 The new Beichuan High School
The teaching building of the school has only three floors. The bricks are gray, the walls are white, and the architectural style has strong characters of the Qiang Nationality. All the facilities of the school, including the teaching building, dormitories and the sports ground, are orderly arranged in the spacious schoolyard.
In the new Beichuan High School, there is also an exhibition hall still being constructed. This is where the reconstruction materials were kept after the disaster. In this hall, which is not large, many pictures that depict the ruined buildings and name tablets of the former Beichuan High School as well as the details regarding the reconstruction of the new Beichuan High School in a new located are exhibited. Especially, in the center of the hall is a print of four Chinese characters that mean, "Challenges make a nation much stronger," which was originally written by Premier Wen Jiabao on a blackboard inside a temporary classroom of the Beichuan High School set in the Changhong Group shortly after the earthquake.
Translated by LOTO
Editor:Xiong Qu |Source: CNTV.CN