1.Natatorium of Universiade Center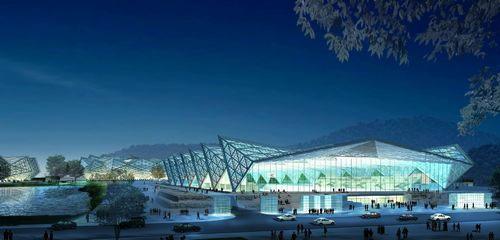 Natatorium of Universiade Center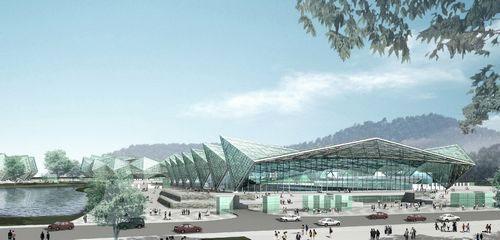 Natatorium of Universiade Center
Competition (finals, preliminaries)

Natatorium of Universiade Center
Address: Universiade New Town, Longgang District
Overall Description:
The natatorium consists of a standard swimming pool, an indoor training pool and an outdoor entertainment pool. Spectator stands are on both sides of the competition pool.
It also has four athletes' lounges and many rooms for administration, judges and VIP, etc. In addition, it has a media center that is 180 square meters in size.
The swimming pool is 50m long, 25m wide and 2m deep. It has 10 starting blocks, 9 separation lines and 10 swimming lanes (each swimming lane is 2.5m wide). The pool has movable decks and can also be used for water polo competitions.
Press & Mixed Zones:
The Press Zone is on the spectator stand. The Mixed Zone is near the gates for athletes.
Medical Service:
There is a clinic and a doping control area in the natatorium.
2.Universiade Open Water
Competition (finals, preliminaries)

Universiade Open Water
Address: No.1 Shentiewan, Lizhishan, Dongshan Community, Nan'ao Street, Longgang District, Shenzhen
Overall Description:
The venue is located at the Seven Star Bay in the eastern Shenzhen. A shallow water bay, the sea water here is of high quality. The area is also a perfect scenic spot, with clean air and green mountains on three sides.
The venue is 1,000m by 250m, surrounded with floaters and ropes. A floating bridge is used as the start and finish dock. There is also a supply dock. On the ground are temporarily-built functional rooms for different purposes.
Editor:Yang Jie |Source: www.sz2011.org