Watch Video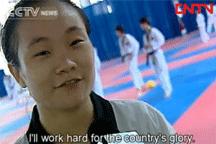 Play Video
While some members of Team China have arrived in Shenzhen, others are getting in their final practice sessions before departing for the Universiade host city. Among the teams still hard at work is China's Taekwondo team.
A total of 15 fighters will participate in the Taekwondo competition, 8 men and 7 women.
While a few members of Team China do have international competition experience, none of them has been to a Universiade.
Among the medal favorites on the team is Hou Yuzhuo. Hou, attends university in Tianjin and is the 2009 and 2011 Featherweight World Champion. She has also qualified for the London Olympics next year.
Also attending school in Tianjin and joining Hou on the national team is the brother and sister duo of Zhu Mengxue and Zhu Yuxiang. Both are very excited to represent China on home soil.
Zhu Mengxue from China Taekwondo Team said, "I'll work hard for the country's glory."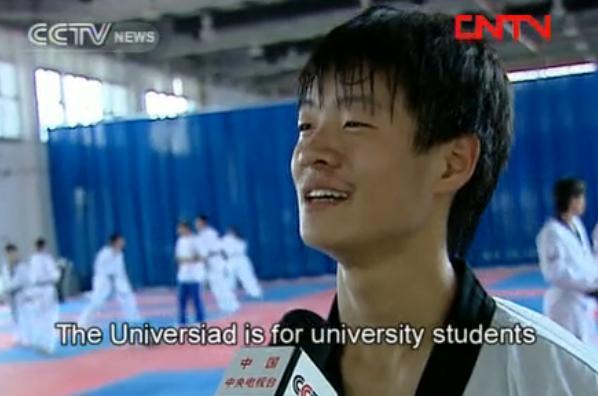 Zhang Yuxiang during interview with CCTV.
Zhu Yuxiang, also a member of China Taekwondo Team said, "I've never been to the Universiad, and this is really exciting for me. The Universiad is for university students, so there should be well educated athletes there."
The Taekwondo events of the Shenzhen Universiade begin on August 18th.
Editor:Zou Xian |Source: CNTV.CN